Questions for Science
The Flemish Research Institute for Science (FWO) asked us to create a project that would visualise more than 10.000 questions they collected from people, asking what science should be about in the coming years.
We developed a number of internal tools for the placement of the category spheres.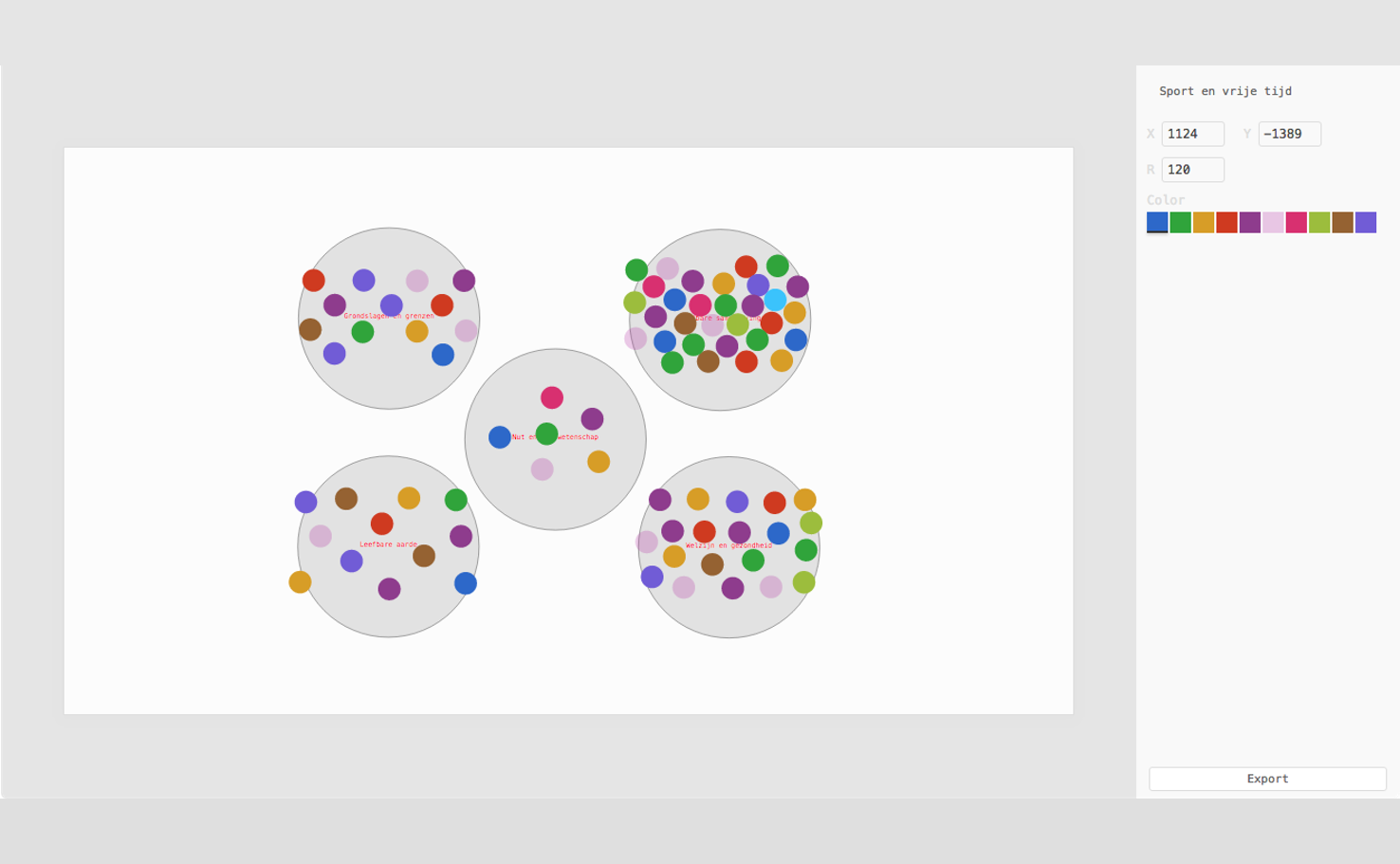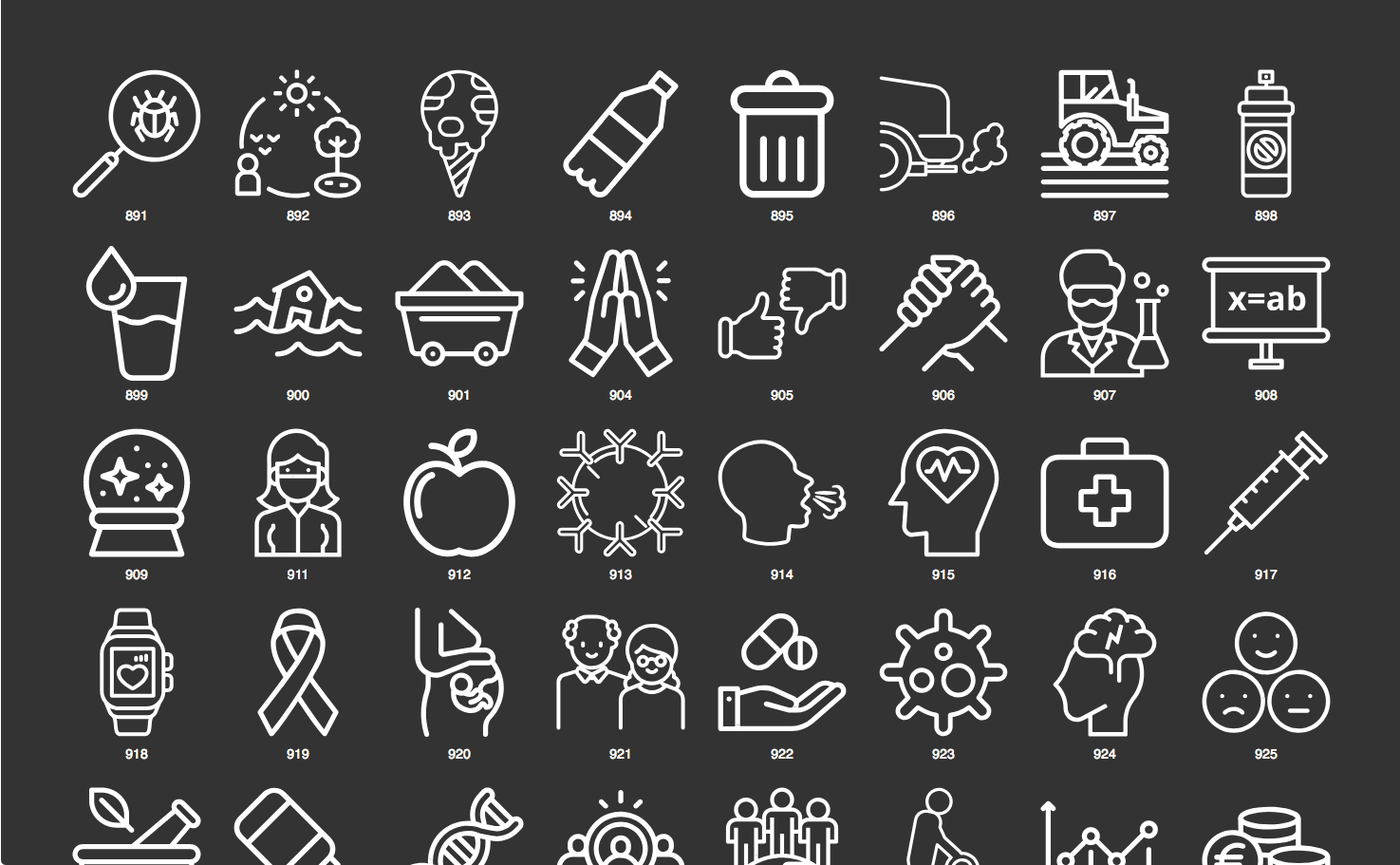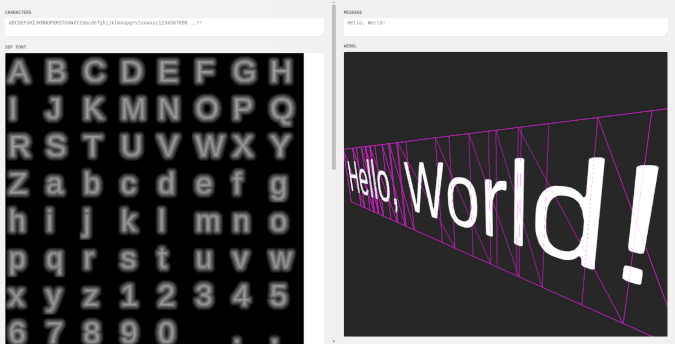 The work was presented on a large screen with a pedestal containing a motion sensor.
The project was presented during "Smaakmakers", an event held at the start of 2019 in the Queen Elisabeth Hall in Antwerp.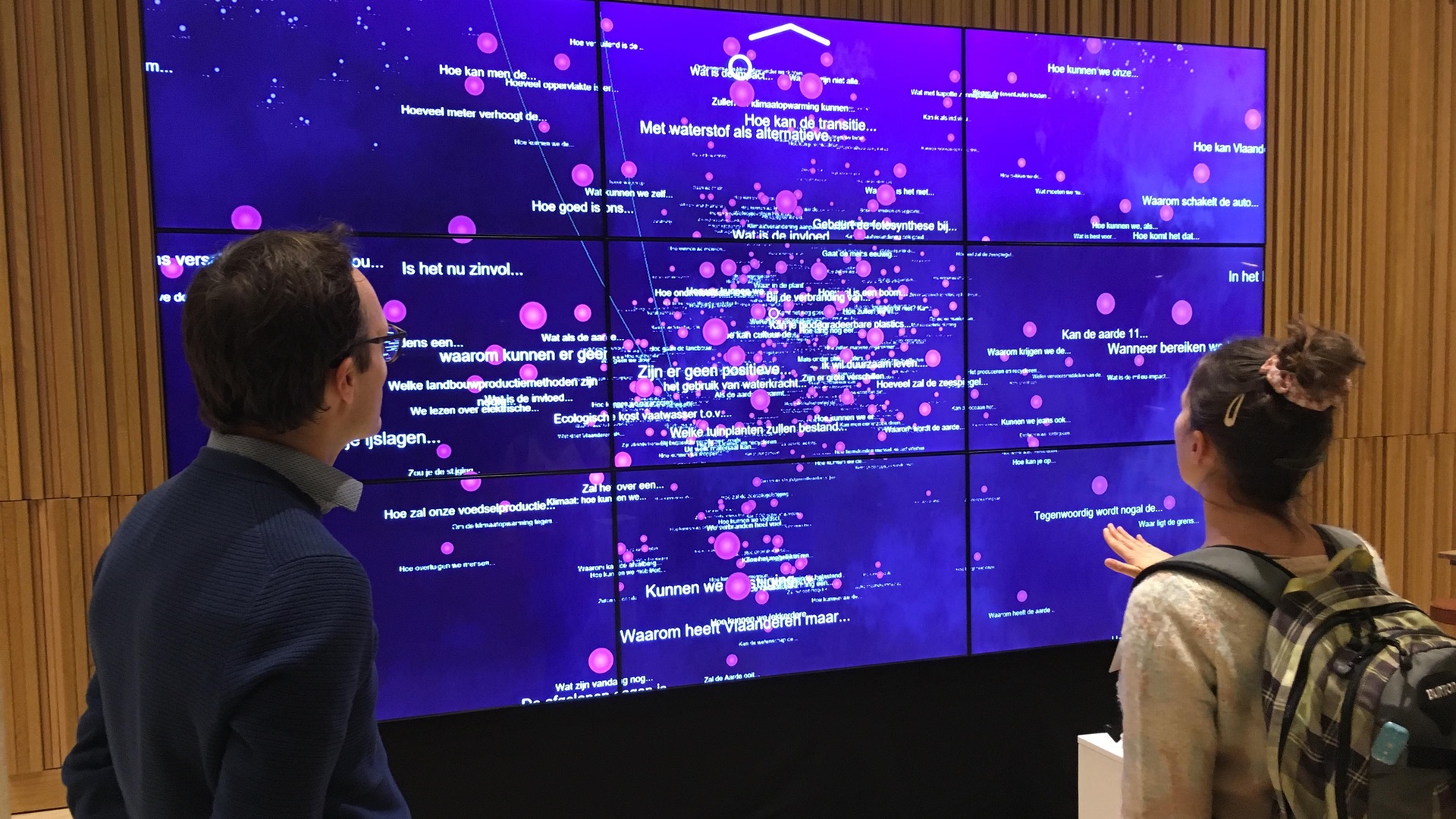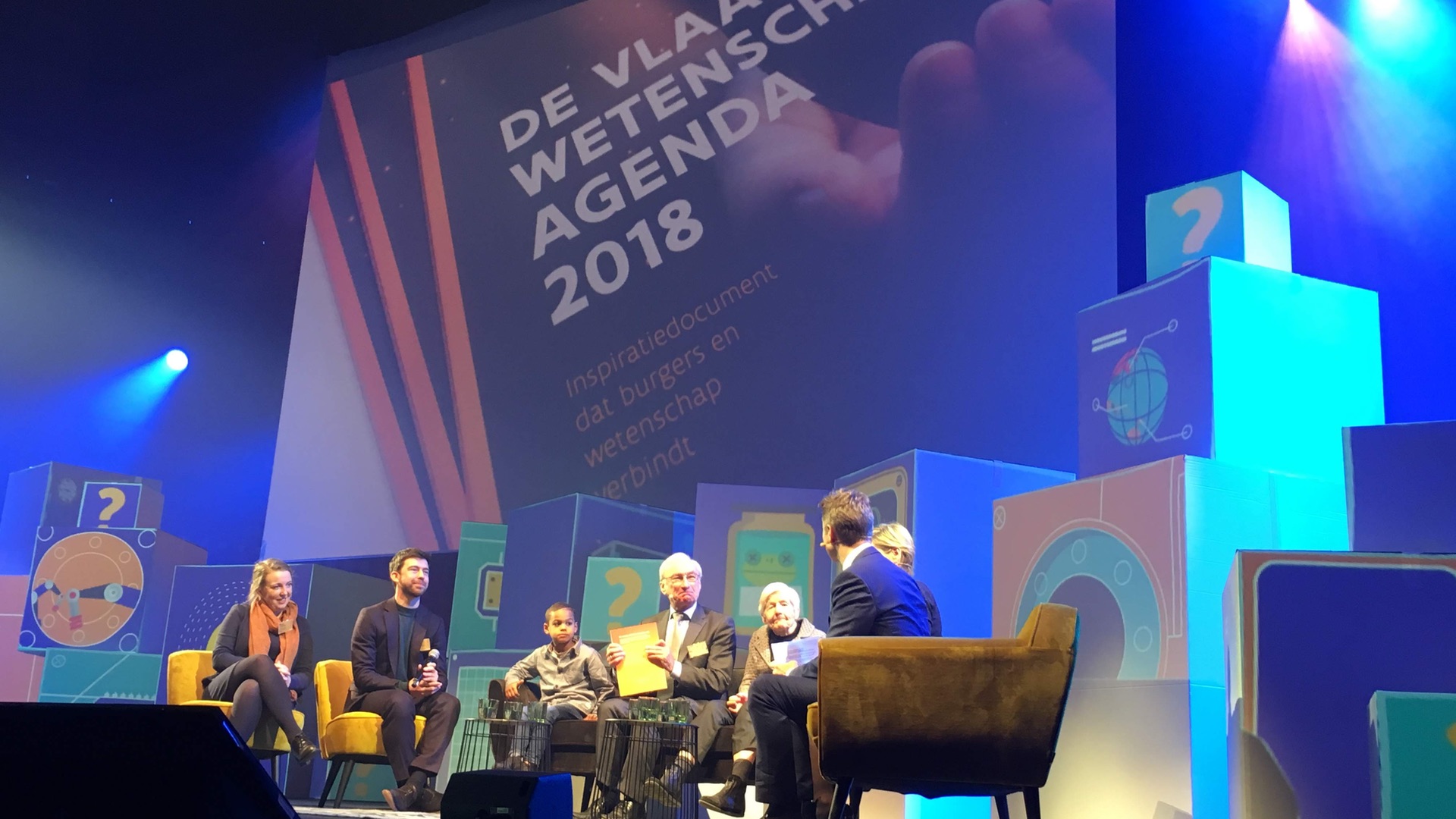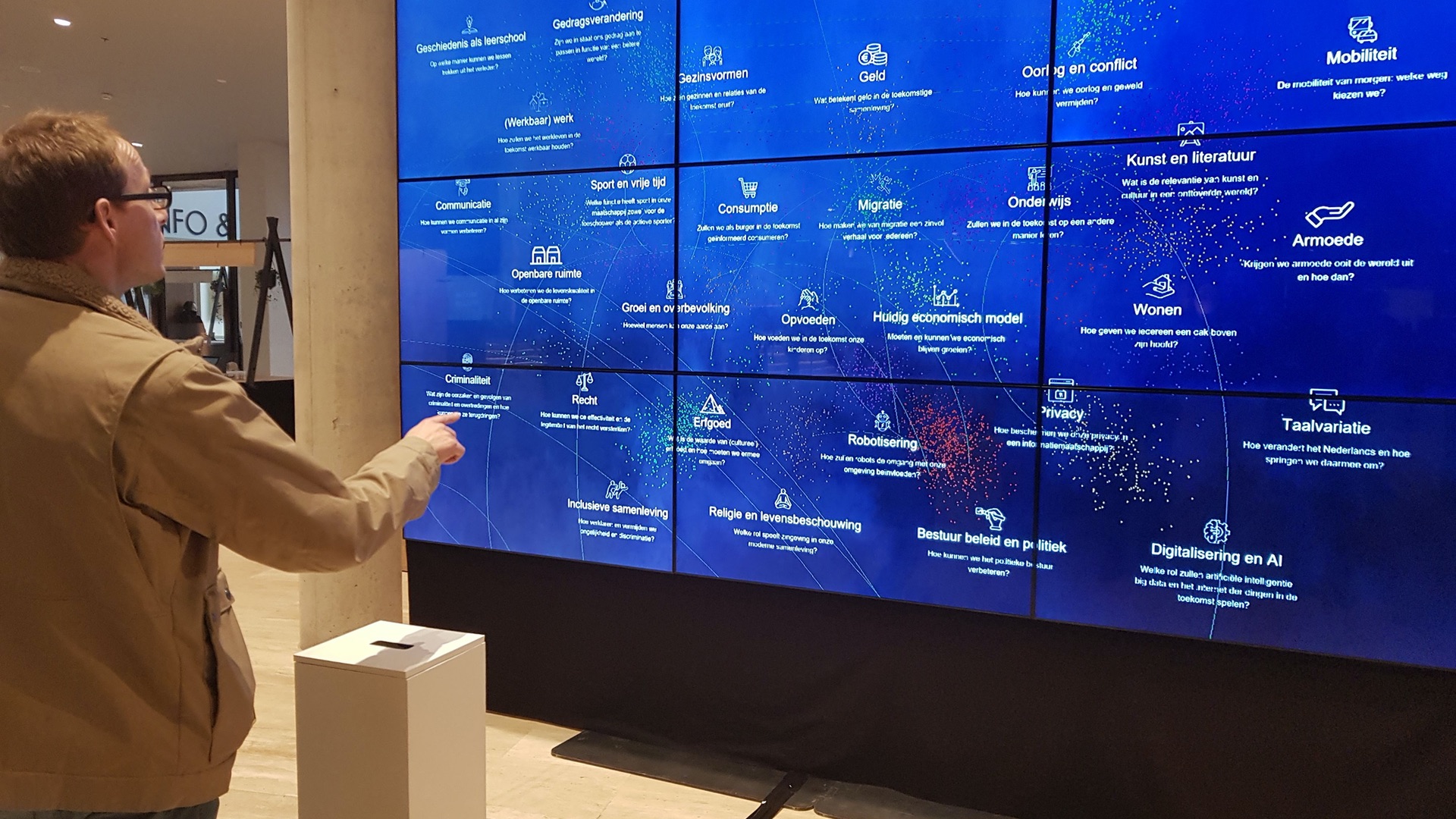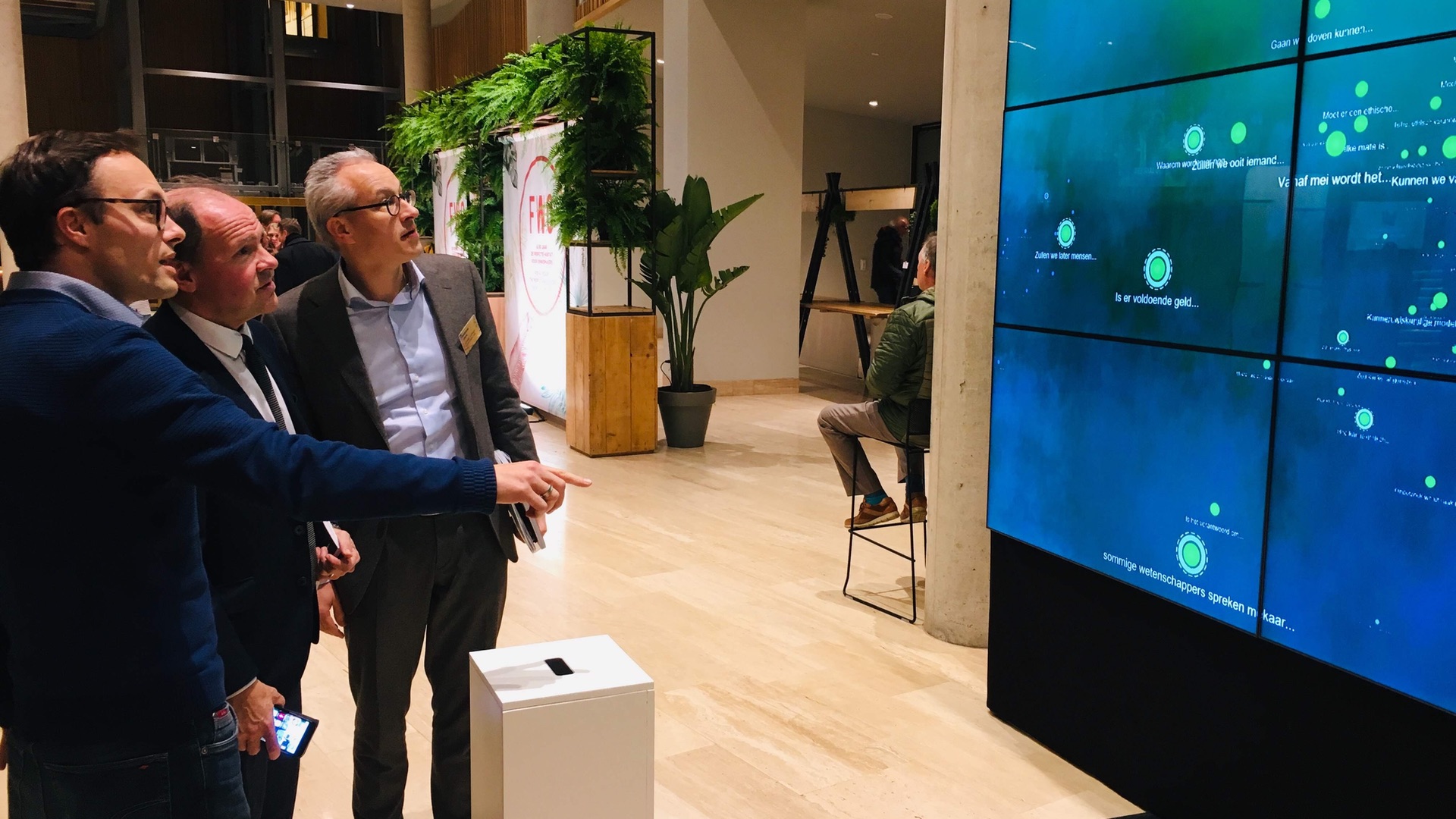 Credits
In collaboration with Tree Company.